Listen to excerpts of this recording (courtesy of cpo):
Symphony nr 1: 1st Mvt
Symphony nr 1: 2nd Mvt
Symphony nr 1: 3rd Mvt
Symphony nr 1: 4th Mvt
Symphony nr 4: 1st Mvt
Symphony nr 4: 2nd Mvt
Symphony nr 4: 3rd Mvt
Symphony nr 4: 4th Mvt
Articles about the Sinfonia Comica by Udo Follert; Alan Howe; and Georg Stolz
Draeseke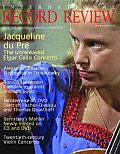 Symphonies ­ No. 1 in G, Op. 12; No. 4 in E minor, WoO38, 'Symphonia Comica'; Gudrun -­ Overture.
North-West German Radio Philharmonic Orchestra, Hannover/Jörg-Peter Weigle.
CPO 999 746-2 (full price, 1 hour 10 minutes).
Producers Dirk Lüdemann, Frank Lipp. Engineer Björn Brigsne. Dates August 19th-23rd, 2002.
Comparisons:
Symphony No. 1:
Wuppertal SO/Hanson
(Dabringhaus und Grimm) MDG335 0929-2
Gudrun ­ Overture:
Wuppertal SO/Hanson
(Dabringhaus und Grimm) MDG335 1041-2

Between them, CPO and Dabringhaus und Grimm have in the last few years achieved a modest reinstatement of Felix Draeseke to the ranks of nineteenth-century symphonists, at least as an interesting lesser practitioner of the form in the age of Brahms and Bruckner. That process may be regarded as completed by the present disc. The First Symphony and the Gudrun Overture have been recorded before, but this is the first recording of Draeseke's very late Fourth Symphony, the Symphonia Comica, which he completed in 1912,­ the year before his death at the age of 78­ by which time he seemed, to most of his contemporaries, a dinosaur-like survival from the early days of Liszt's Weimar and Wagner's Bayreuth.
Draeseke's official First Symphony, in G (there was an early Symphony in C, which he seems to have destroyed) evolved between 1868 and 1872. Apart from a slightly meretricious finale it's an interesting and enjoyable piece, with more affinity to Schumann and, perhaps surprisingly, Brahms than to Draeseke's erstwhile heroes Liszt and Wagner: though there is a certain strain in it attributable to Meistersinger, whose Munich première Draeseke had attended shortly before he began work on the piece. In fact he was not far advanced with it before he finally broke with Wagner over the 'Cosima affair', and the symphony's clear Classicism might be regarded as a public rejection of the whole 'Music of the Future' school. There's a powerful introduction and Allegro for the first movement, a sprightly Scherzo which became so popular for a while it was performed and published separately, and a warmly romantic Adagio, which is the most extended movement in the piece. This work has already been well recorded by Dabringhaus und Grimm Gold with the Wuppertal Symphony Orchestra, conducted by George Hanson, but I find this new account benefits from the tauter rein that Jörg-Peter Weigle keeps upon any tendency of the argument to ramble: his tempos are measurably faster in the first and third movements, and the orchestral playing is more incisive. Perhaps (I'm only guessing) he had more rehearsal time at his disposal, for Draeseke's scores had a reputation for difficulty in their own time.
Weigle is by contrast more expansive than Hanson in the Overture to Gudrun, Draeseke's third opera, and its stylistic juxtapositions benefit from having more room to breathe. Written in 1882 before the opera itself, this is a large-scale piece and an effective concert-opener that contrasts a very Wagnerian, even Tristan-esque opening with a bouncy allegro in the tradition of Weber; the development turns fugal, displaying Draeseke the almost obsessive contrapuntist, and the closing pages instate one of the main melodies as a grandiose chorale.
Draeseke's most famous work, and his most effective symphony, was No. 3, the Sinfonia Tragica of 1885-86. The Symphonia Comica of a quarter-century later, which has remained in the deepest obscurity until now, seems to have been conceived as a 'light' counterpart to that work; but it also belongs to a last and unfamiliar stage of Draeseke's stylistic development. The piece is a kind of agile, rumbustious sinfonietta, full of lightning tonal sideslips that suggest Draeseke had not been beyond absorbing a thing or three from Richard Strauss's symphonic poems. In fact, the supposed slow movement, most of which proceeds at a fast scherzando pace, is a bizarre little tone-poem inspired by a 1911 plague of flies in the Draeseke household, and depicts the composer unsuccessfully attempting to get some rest while his grandchildren rush about industriously swatting the invading insects. The leading fly gets a violin solo worthy of a Strauss tone-poem heroine. The Scherzo has a fine parody of a country-dance trio, complete with bagpipe drones and orchestral animal noises, and the outer movements go with tremendous élan, traversing a lot of tonal territory in very concise forms. It's a nice piece to know and softens one's previous impression of Draeseke as a composer whose undoubted ambitions tended to be undercut by his own earnestness. The performance seems excellent.
The recording is admirably vivid throughout. As with the other discs in this CPO series the issue benefits from exceedingly well-informed and sympathetic notes (not always idiomatically translated) by Christoph Schlüren.
Calum MacDonald
Reprinted, with permission, from: International Record Review; January 2006.
---
Related pages:
•Complete discography of music composed by Felix Draeseke
•Program booklet from the 1914 premiere, Hoftheater Dresden, Hermann Kutzschbach conductor
•Symphonia Comica by Udo Follert
•Conceptualising the Symphonia Comica by Alan Howe
•Read a review of the cpo recording by Alan Howe
•Read a review of the cpo recording by Rob Barnett at MusicWeb International
•Review of a 1918 Dresden performance by Georg Stolz (Sammlung Ebert)
[Home] [About IDG] [Discography] [Links] [Biography] [Vocal and Opera] [Orchestral Music] [Top]
© All contents copyright by the International Draeseke Society